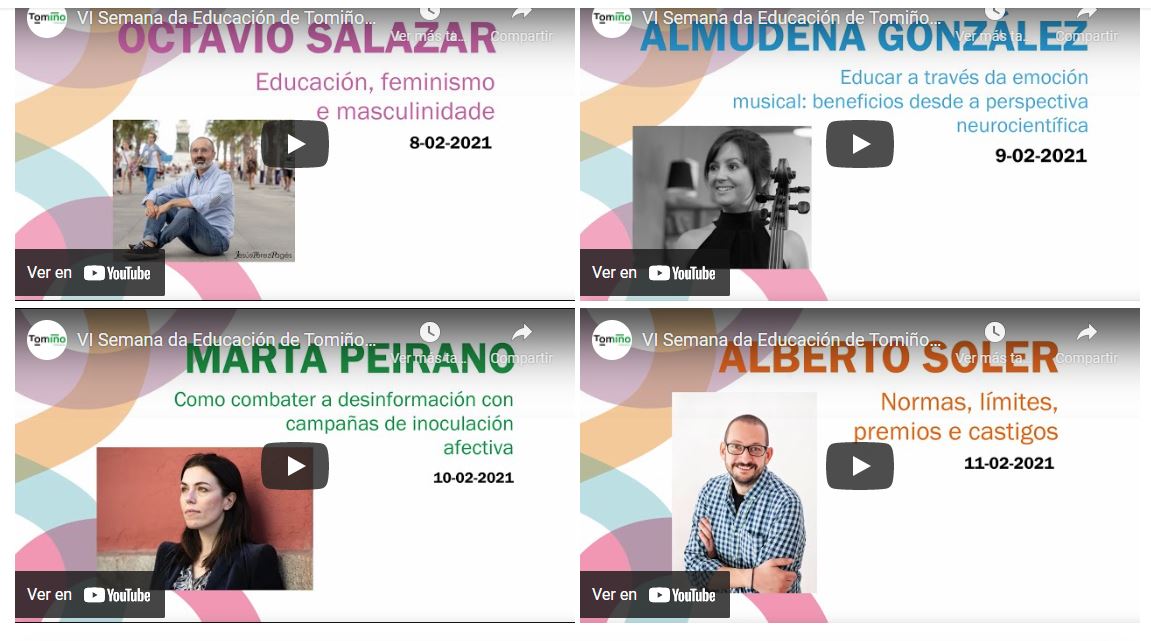 24 Feb

Videos of Tomiño's Education Week 2021 already available

Municipality of Tomiño, one of the Play2Grow project partners, has celebrated between 8 and 11 February 2021 the 6th edition of its Education Week, held under an online format and that has involved the participation of recognised experts in different educational topics.

The different interventions of the experts are now online. You can access here to the videos, also available on a specific playlist of our Play2Grow YouTube channel.