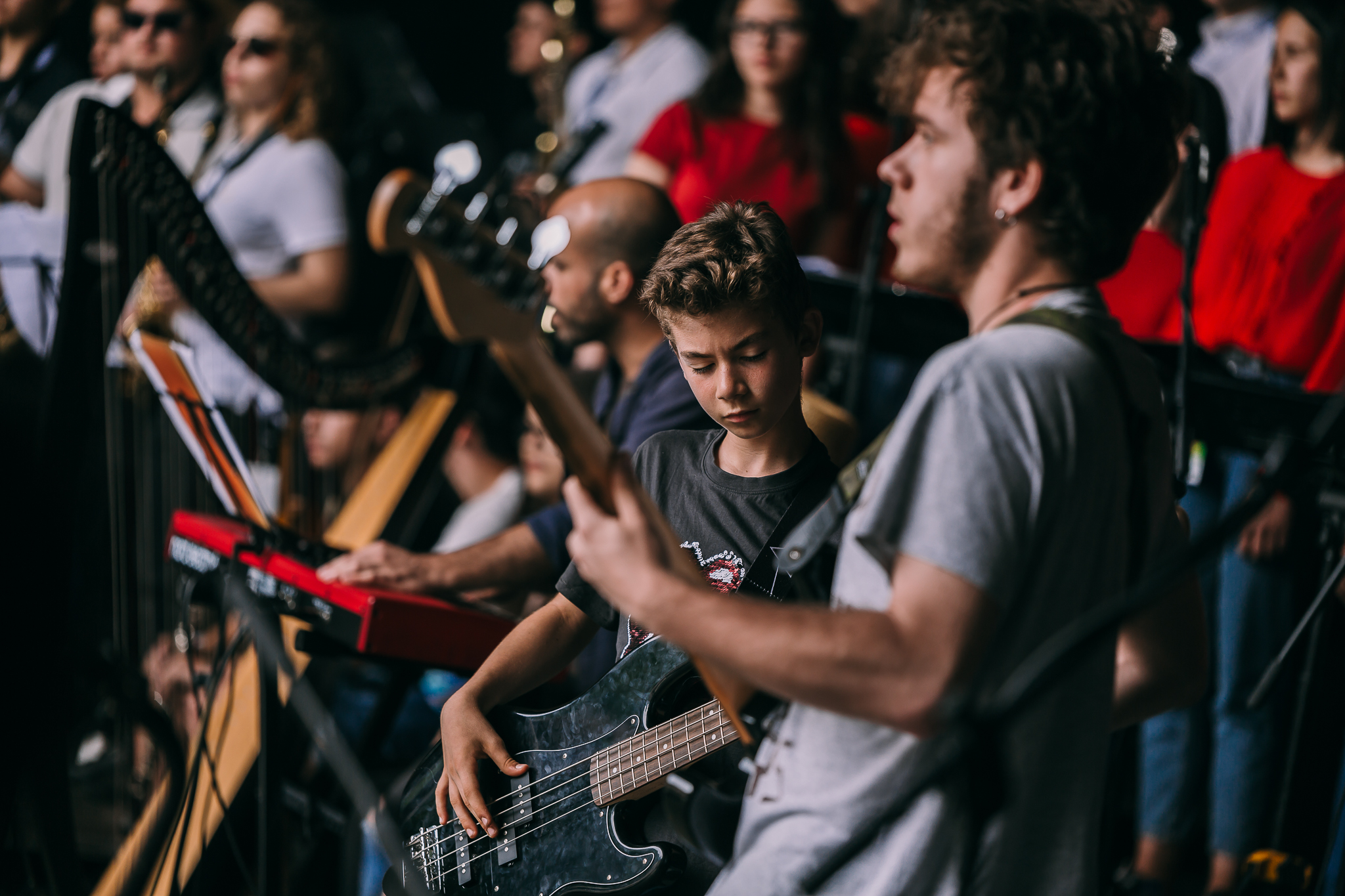 02 Jun

School of Rock Paredes de Coura will be back in july 18th

After a long period of absence from face-to-face meetings and events, one of Play2Grow's case studies, School of Rock Paredes de Coura, will finally be back from July 18th to 23rd, with a lot of new activities and desire to "rock" the village. This year, the capacity of the musical residency is reduced to the participation of 25 students, instead of the usual 50, but that will not make it less fun or unmissable. 

School of Rock has a new image and many new features to announce in the 2021 edition, held under the scope of Rock com Todos (Rock with Everyone), a new social inclusion project, also run by the Municipality of Paredes de Coura, that aims to extend the positive impact of music to more sectors of the population. Besides the usual activities like music workshops, jam sessions, concerts, among others, it is already confirmed a radio workshop and several creative actions to make a stop motion videoclip for one of the musics that will be worked by the students during the residency. In this edition it will also be possible to validate some of the training modules developed by the Play2Grow partners. 

School of Rock also works as a band incubator, promoting a Program for Residency of Bands which invests in musical creation and production, boosting the appearance of new bands in the national scene and giving them the opportunity to record a professional single with a renowned producer.

After this intensive week, a tour will take place from 27th to 30th of July, in unprecedented conditions for the students of the school, who will have the opportunity to perform on a mobile stage truck, like professional musicians. 

Stay tuned! Play2Grow will keep telling you all about the best practices in the music teaching field.