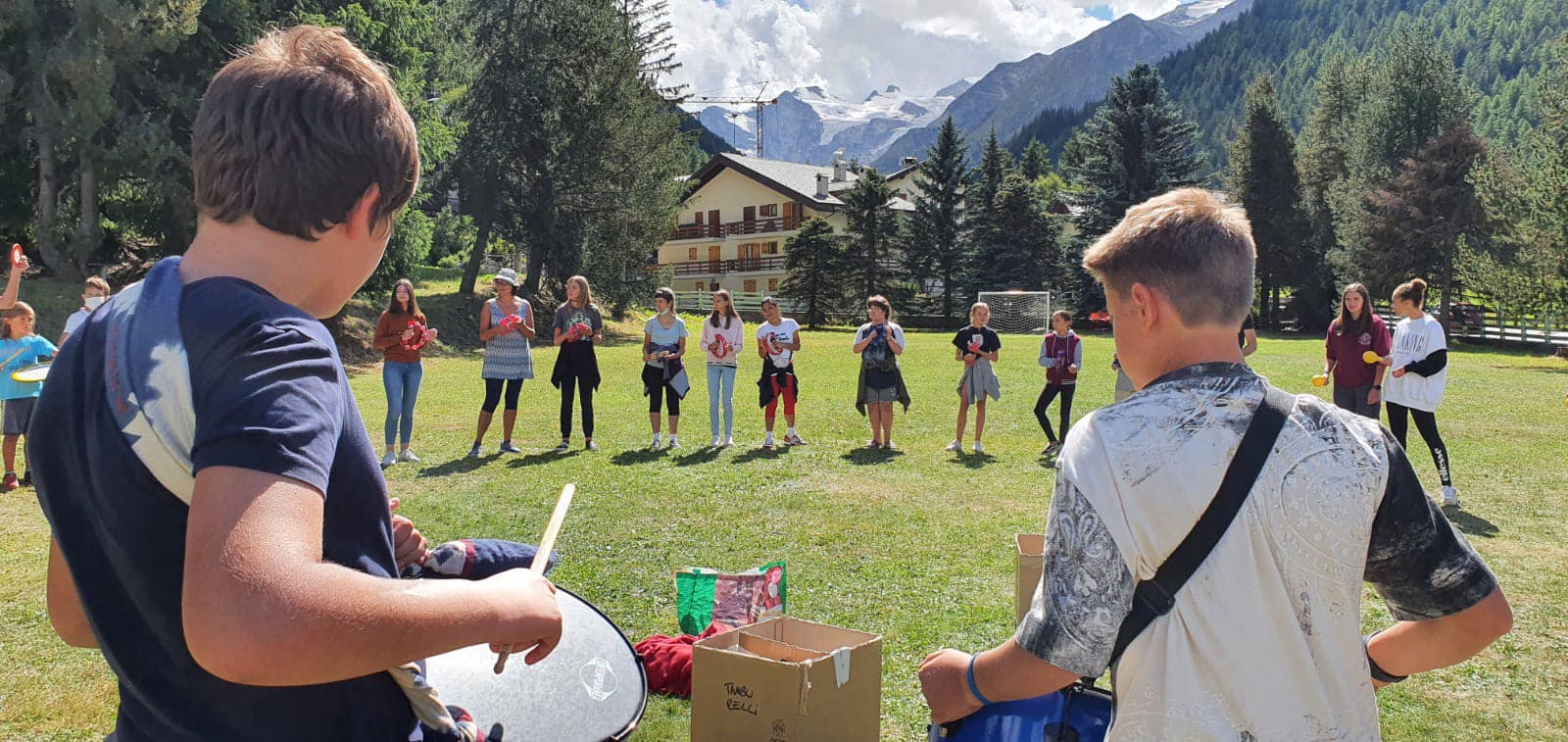 10 Sep

Transnational Meeting 2 Report – Memories from two remarkable days in Aosta, Italy

Play2Grow partners (Municipality of Paredes de Coura, Municipality of Tomiño, SFOM – Scuola di Formazione e Orientamento Musicale, EOSA and Space Ensemble) visited Aosta and Cogne, in Italy, from September 1 to 2, to participate in the second transnational meeting of this project dedicated to mapping good practices in the music education filed, funded by the European Union. 

This event was hosted by Scuola di Formazione e Orientamento Musicale (SFOM), the local Italian partner of the project, which proved to be a doubly effective host: providing the best working conditions and guaranteeing absolute comfort and richness to the whole stay. The aim of this meeting was to take stock of the project, to assess the results achieved so far and the objectives still to be conquered. 

The arrival in Valle d'Aosta took place in the afternoon of 31 August, after crossing the impressive Mont Blanc Tunnel.

On the morning of the 1st day, the meeting began at Spazio Associativo of the Citadella dei Giovanni, in Aosta, an infrastructure dedicated to young people and run by three cultural institutions, one of which is SFOM. Partners witnessed a very stimulating environment, with rooms dedicated to theatre, music, digital arts, exhibitions and a cafeteria, all around an outdoor courtyard just watched over by the mountain peaks that surround the town. The partners also visited the facilities of SFOM.

On day 2, after the meeting's objectives had been met, the project partners visited the nearby Municipality of Cogne, part of the Gran Paradiso Natural Park, where Cluster Summer Camp was taking place since the beginning of the week, destined for music students and organised by SFOM. This music summer camp is one of the best practices and case studies of the Play2Grow project – an intensive music practice event, in a natural surrounding environment, with a good balance between outdoor activities and musical work. It is a residency for teachers and students, in which a composer is invited to develop a performance of a dozen themes of his or her authorship with the participants. This year the invited composer was Natalio Luis Mangalavite, an Argentinean pianist and arranger, who brought to the Italian Alps his music at the crossroads of 20th century Argentine music and jazz, in honour of the centenary of Astor Piazzolla's birth, a very important composer and bandoneon player.

So far, the balance of the project is quite positive and the partners believe they are making a difference to revolutionise music teaching practices in several countries, helping young people from different backgrounds to grow and acquire fundamental skills such as communication, teamwork and self-confidence through this artistic practice.