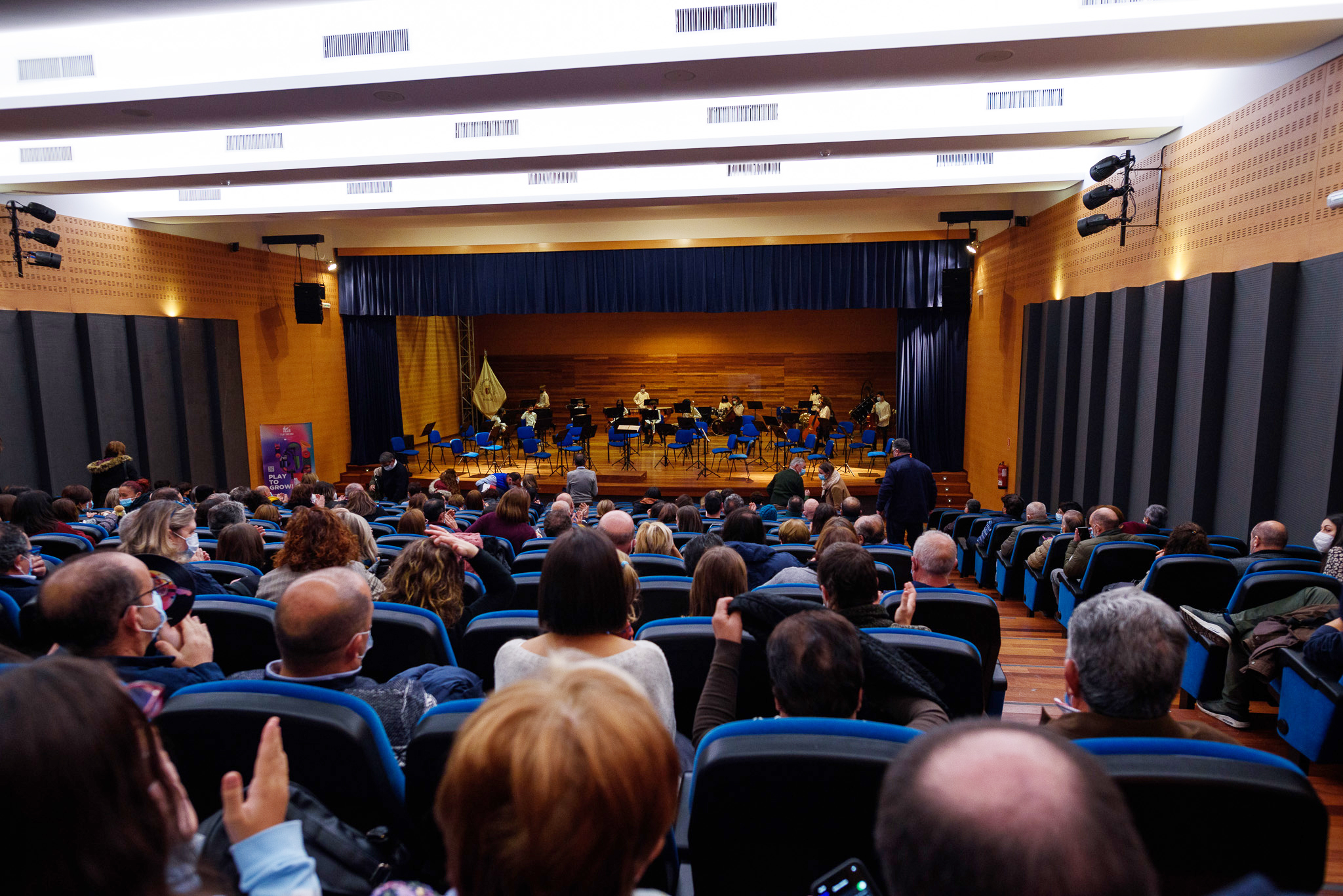 02 Dec

Tomiño: Play2Grow participants highlight the value of music as a common language for collaboration between different cultures

Representatives of Tomiño City Council, Space Ensemble and Goián Music School  took part in the presentation of Play2Grow's project results on Saturday November 13 at Goián Auditorium (Tomiño, Spain).

The mayoress of Tomiño, Sandra González, closed the event by thanking "the willingness and good work of the participants" and expressing her "satisfaction with the positive result of this initiative of international cooperation in the field of music aimed specifically at young people."

Members of the Goián Band and School of Music participating in the project expressed their joy at having "the opportunity to exchange knowledge and practices with musicians from other countries, cultures and musical genres", emphasizing the value of music as a common language among all. All participants expressed their desire to continue these experiences of exchange and joint work.

The event coincided with rehearsals shared throughout the weekend between musicians from the Portuguese band Space Ensemble and members of the Goián Band and School of Music with the aim of learning about the process of making live music for films, working on improvisation and creativity. More than ten hours of rehearsals to combine, among others, the sound of clarinets, percussion, keyboards and electric guitars with the images of different films.

The dissemination of the project results continued on Saturday, November 27, during a concert of Goián Music Band which was an absolute success, with a very positive and enthusiastic reception by the public.