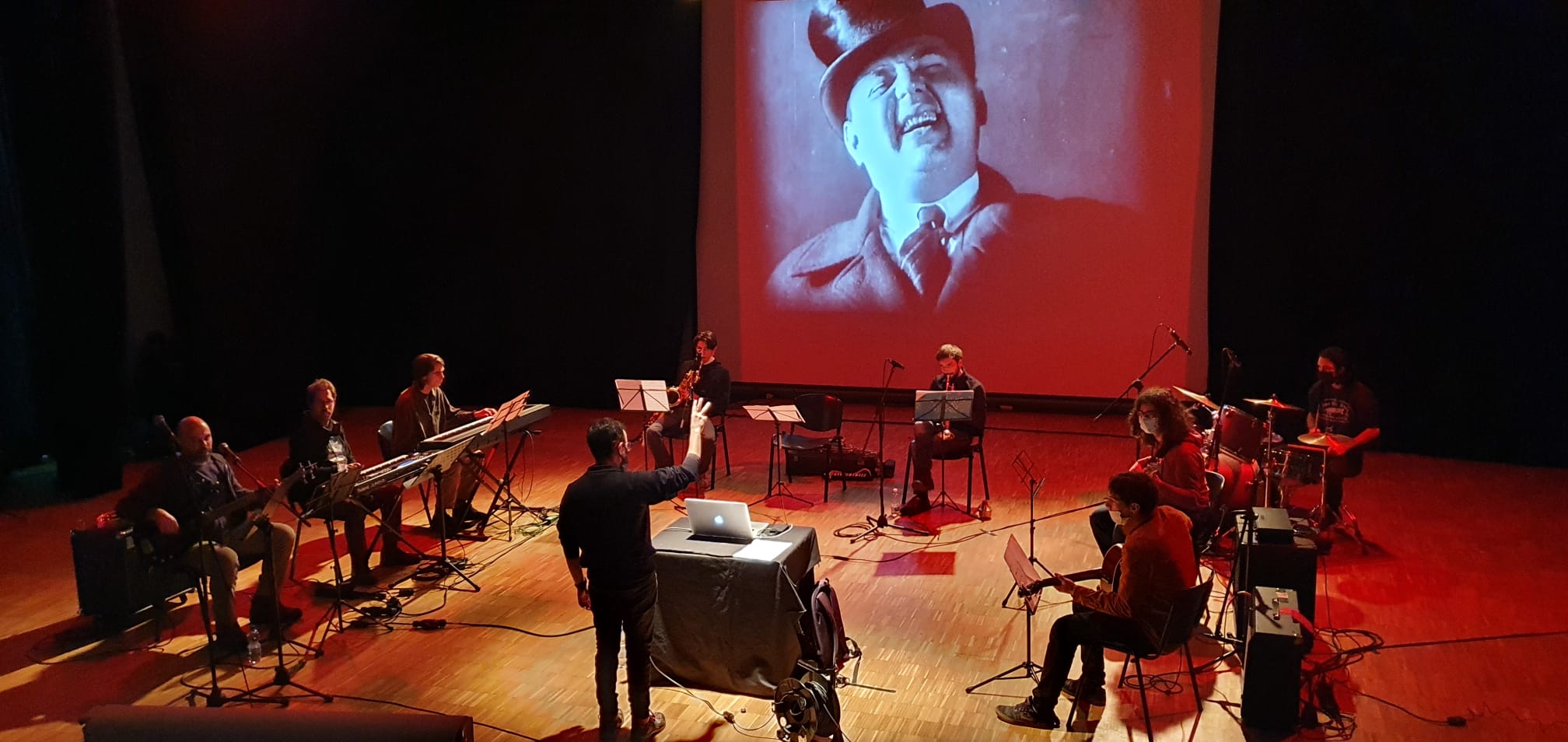 17 Dec

Aosta: A day to celebrate music and the conclusion of the PLAY2GROW project in Italy, organized by SFOM

December 5th was a day dedicated to music, organized by one of PLAY2GROW partners, SFOM – School of Musical Training and Orientation of the Maria Ida Viglino Foundation for Musical Culture in Aosta Valley. Many initiatives and activities took place at Cittadella dei Giovani theater in Aosta,  with the presence of the President of the Foundation Anna Maria Merlo, the SFOM Coordinator Enrico Montrosset, teachers, animators, specialists in the field and students, as well as a big audience, to disseminate the results of PLAY2GROW. 

A round table provided a very interesting discussion between music teachers and socio-educational animators about the theme 'Music and freedom: how music can make us free'. Many useful insights emerged from this discussion and at the same time there were rehearsals of a music workshop about 'Creation of film music', oriented by Space Ensemble, another Play2Grow partner. In this workshop, students of trumpet, saxophone, violin, guitar, keyboards, bass and drums engaged in refining the repertoire prepared for the final concert, which then took place at the end of the day.

After lunch break, SFOM teachers who were involved in the PLAY2GROW! project gave a lecture about how the project was carried out and described the results achieved, showing photos, videos and parts of the PLAY2GROW hub.

The intervention of some students who participated directly in the project were very heartfelt. They said 'it was very nice and stimulating to be with young people from other European countries to share music and different cultures', and that although they did not speak the same language, after a few days 'this barrier no longer existed'. 'It was as if the music had united us and brought us closer with a common language, they said. They also highlighted 'it would be nice to have more experiences of this kind'.