27 Dec

Paredes de Coura: Showing how the possibilities of music education are unlimited

The last PLAY2GROW multiplier event was held in Paredes de Coura (Portugal), on December 20. At the same time, an intensive residency by School of Rock Paredes de Coura was taking place, enabling the exchange of experiences and synergies between projects. 

Some of the PLAY2GROW good practices were included in School of Rock's activity plan, like activities available in the Units Motivation and well-being for musicians and Essential activities for music bootcamps, such as warm-up exercises before music practice, artistic workshops to create merchandising and a movie session, among others.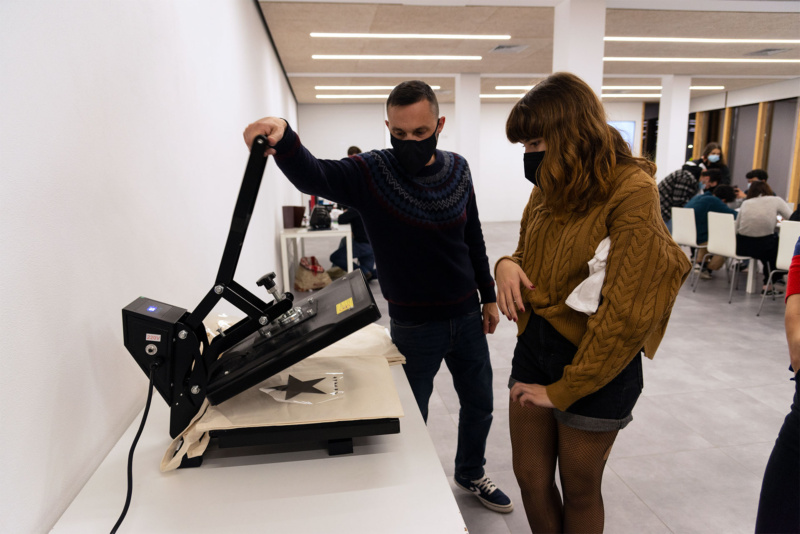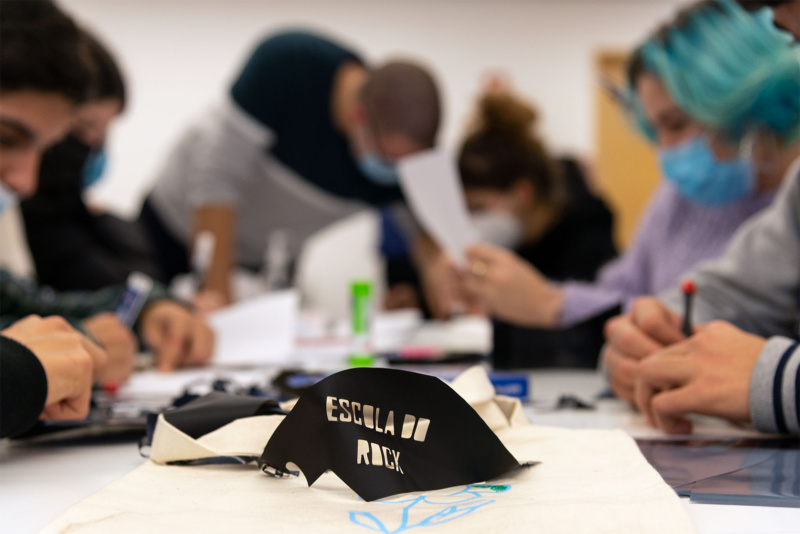 Merchandising production Workshop based on the PLAY2GROW Unit Essential Activities for Music Bootcamps (from the Music Bootcamps Module)
After lunch time, there was a presentation of the project open to the Paredes de Coura community and the students of School of Rock, which explained the project goals and the work developed so far, explaining how the Training Kit developed by the project partners can be useful to anyone in Portugal or abroad. Among other aspects, the presentation highlighted the resources available in the Band Acceleration, Management and Entrepreneurship Module, due to its usefulness for music students and youngsters with independent music projects, and also highlighted some activities hosted by the several Play2Grow partners, in order to show the possibilities of international exchange available in the music education field. 
During the presentation, some of the YOUth Grow participants' testimonies were also exhibited. YOUth Grow was one of PLAY2GROW international events, designed exclusively for youngsters from several countries, and two of the Portuguese participants gave their testimonies live, talking about the learnings and added value they take from their participation in this project. 
This was the last PLAY2GROW Multiplier Event. These events held in Spain, Italy and Portugal aimed to present the PLAY2GROW project results to the general public and to promote the good practices mapped during this Erasmus+ project.