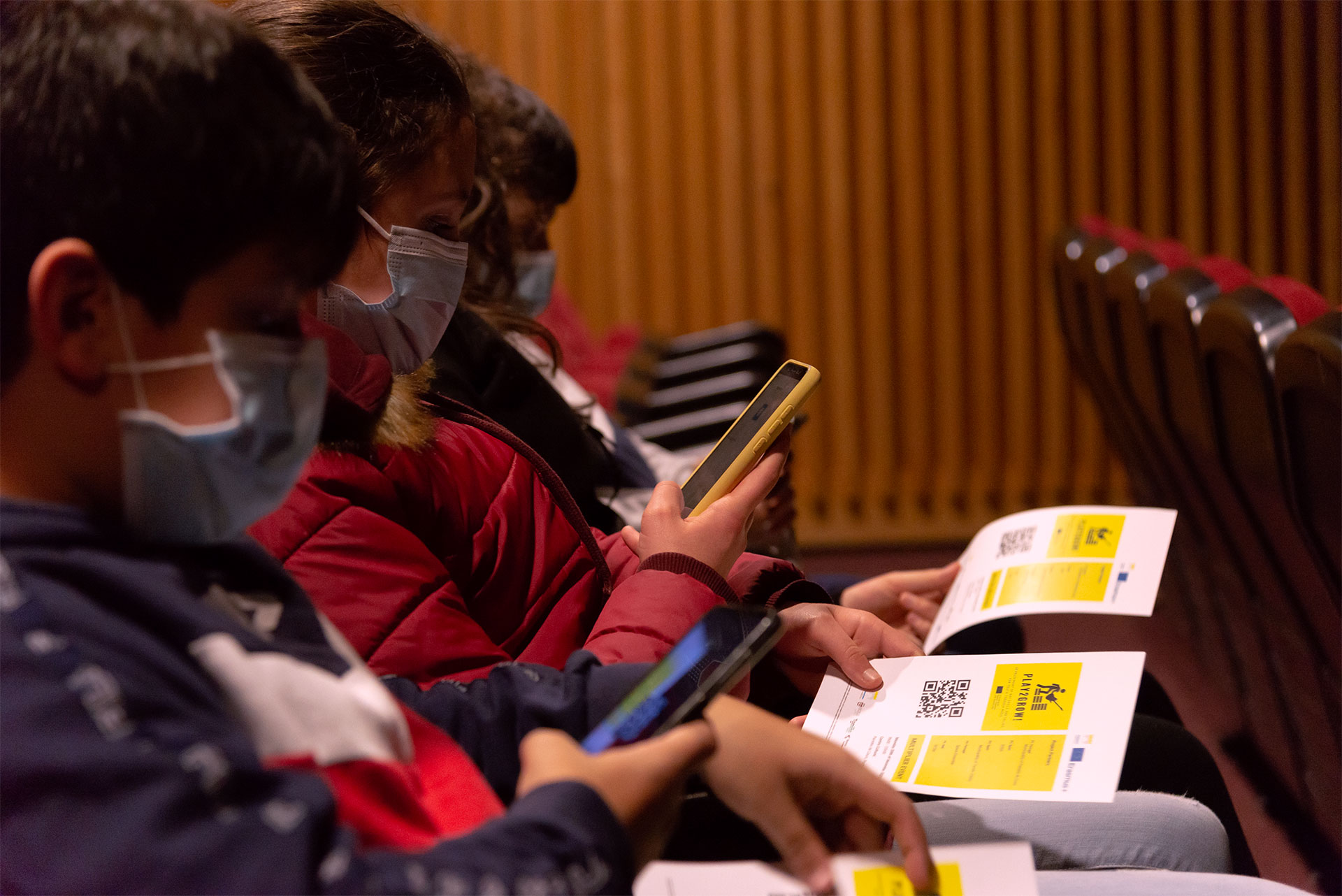 06 Apr

Play2Grow Project Outputs now available

As Play2Grow! comes to an end, the project outputs are now available for consultation and dissemination of the best practice in the musing teaching area. For 2 years, 5 complementary entities active in the music, training and youth field from Portugal (Municipality of Paredes de Coura and Space Ensemble), Spain (Concello de Tomiño and EOSA) and Italy (SFOM –  Scuola di Formazione e Orientamento Musicale) worked together to produce a Methodology and Training Resources for the provision and acquisition of key skills through music, with the following modules and training units: 

1 – Music Bootcamps

Goal: Present bootcamps as a state of art event model for the development of several exemplary methodologies in the music and youth training areas. Understand several fundamental aspects of a music bootcamp organization and development  process, covering topics like initial planning and production, basic communication strategy, planning of activities and other essential elements to the success of the event. 

UNIT I: How to set up a bootcamp 

UNIT II: Essential activities for music bootcamps

UNIT III: Motivation and well-being for musicians 

2 – Band Acceleration, Management and Entrepreneurship

Goal: Show the benefits of Band acceleration and management programs that help youngsters to professionalize their projects at an early stage of career. Understand a set of tools that can help emerging artists take their band or music project further, like how to communicate the project, how to do a technical rider and other fundamental knowledge. 

UNIT I: How to promote your band

UNIT II: How to promote your band on social media

UNIT III: How to do a technical and hospitality rider

3 –  Music and Community

Goal: Help Youth Workers and Trainers to look at their projects and activities as an opportunity to include different audiences and age groups, extending the benefits of music to various sectors of the population, and give some ideas and insights on how to do it. 

UNIT I: Activities with experimental and improvised music

UNIT II: Basic recycled instruments

UNIT III: Music for change

These materials are available at Play2Grow Hub, a Collaborative Knowledge Exchange Tool for dynamic learning and interaction of free registration. The project outputs also include a section of Case Studies, composed of a set of best practices recommended by the partners to inspire other related projects, and a section with other useful external resources mentioned at the training resources, both available on the website.  

These series of innovative training resources were developed for Youth Workers / Trainers of music schools or other cultural related activities, so that they can improve the provision of key skills and values such as respect, creativity, communication, teamwork and so on in their respective classrooms under a music-based approach. All the materials were produced in several languages (English, Spanish, Galician, Italian and Portuguese) and written with an accessible language and design to reach a wider target audience, including students and younger generations interested in music learning and teaching.