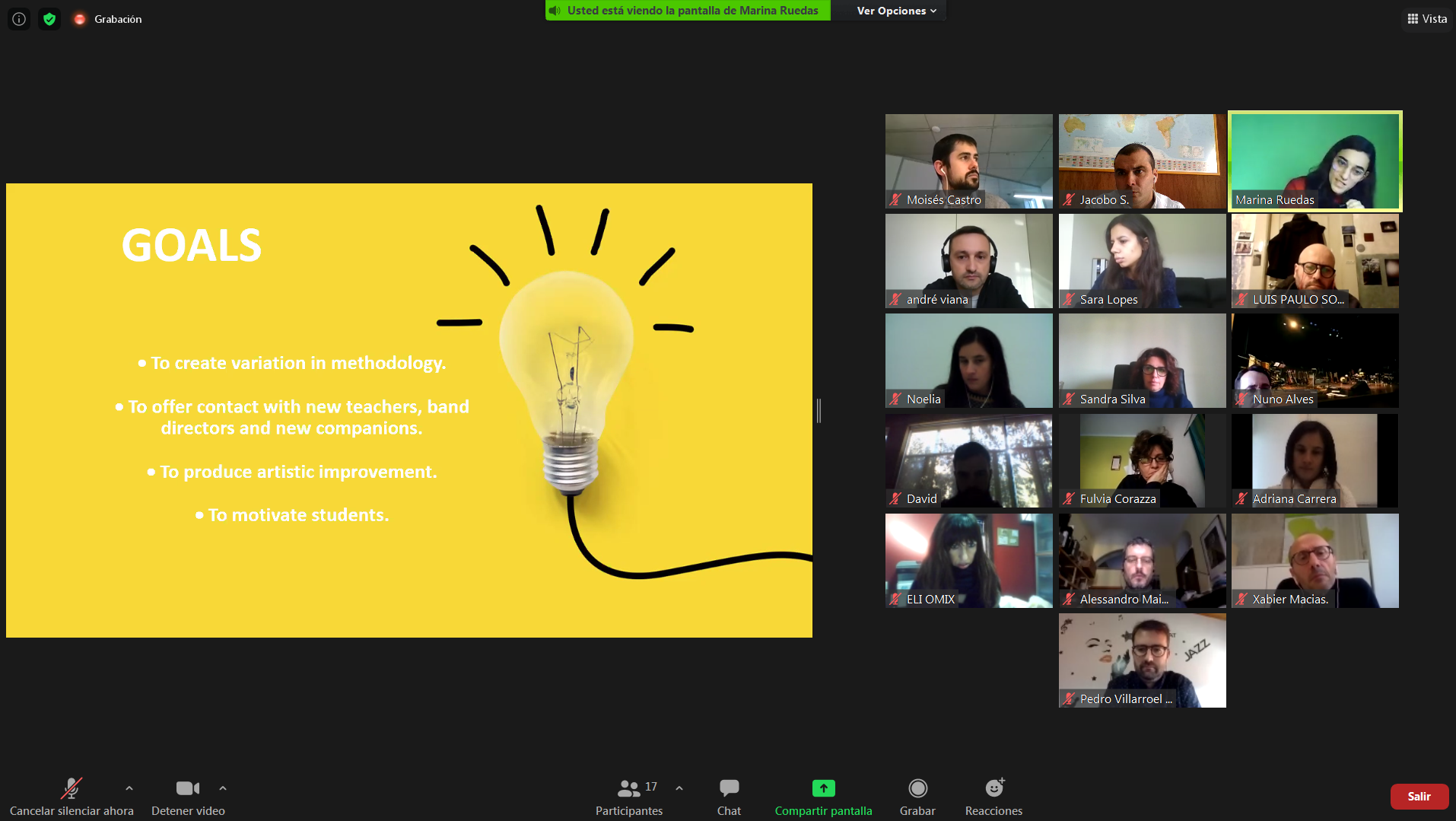 24 Nov

Train the Trainer event finishes, Play2Grow project continues

Last Friday 20th of November, the Train the Trainer week came to an end with the collection and discussion among project partners on the 12 best practices that have been addressed during the 5 days of the training.

This event, developed under a virtual format due to the covid-19 pandemic, has been an opportunity to share different practices under different topics such as Summer/Boot Camps, Music Methods, Bands Accelerators & Management, and Inclusion through Music.

Participants (trainers /youth workers of music-related organisations) have been sharing a series of tips and methods for the promotion and provision of key skills on their respective training activities, such as management and communication, teamwork and cooperation, among others, always considering the social benefits of music activities.

It has also served as a space for project partners to know each other better and also interact with other external experiences that have been invited to participate in the event and that can open the door to future collaborations.

The main aspects and methodologies highlighted in the best practices during the training will be incorporated in the training contents that are being developed in the project.

All the interventions of the week are available in the YouTube Channel of the project.

Play2Grow project keeps on the move!